Please contact support@huntbirddog.com with questions.
Overview
Ryan Ashcraft is a helicopter pilot operation based in Bay City. He flies an R44 helicopter which allows for two shooters at a time. He has flown some pretty high profile clients and has access to 250k acres for world class hog hunting in prairie costal plains.  Helicopter Hog Hunts for 2 people booked by the hour. Will pick up close to guest lodging in Bay City and Matagorda, TX area.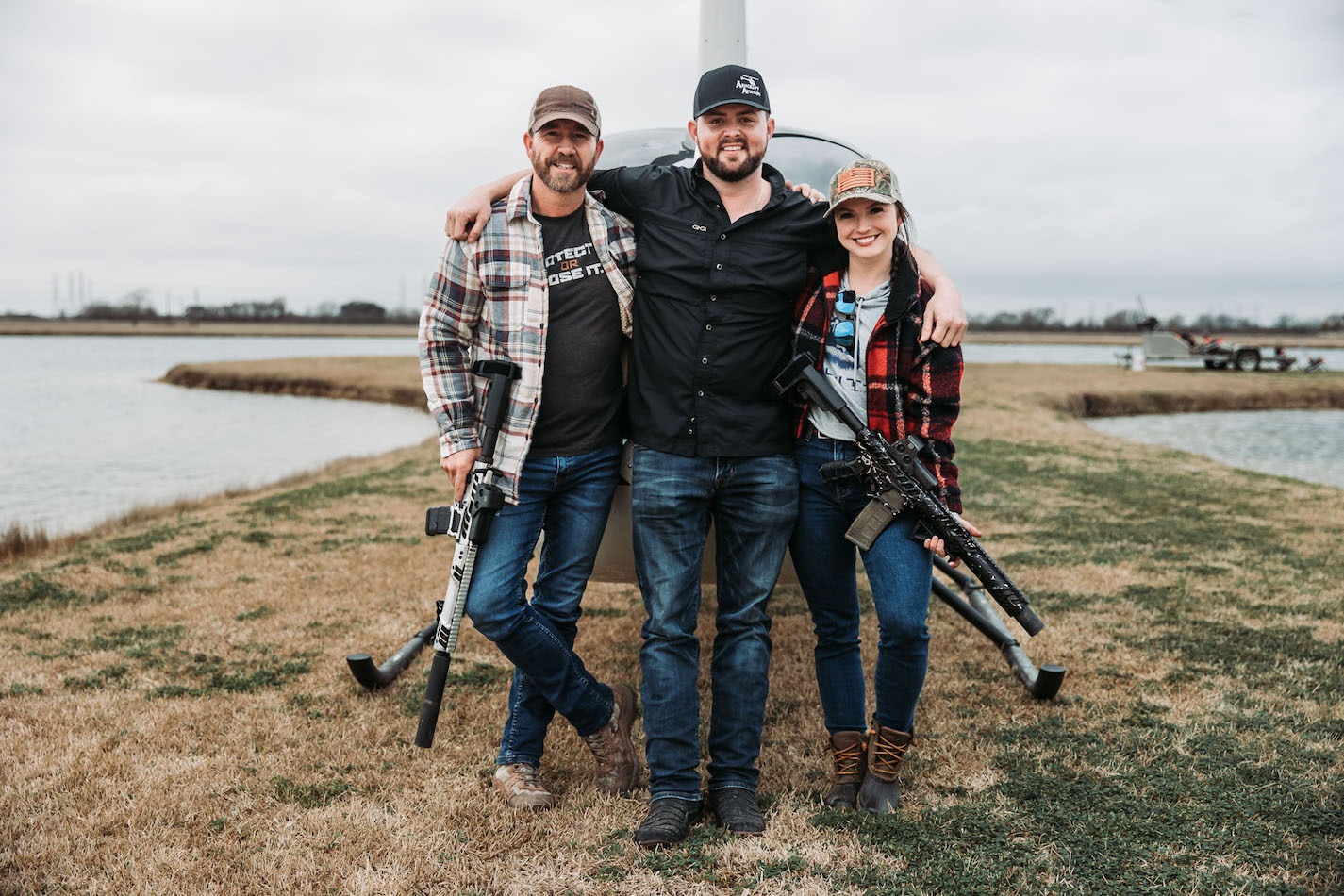 Hosted by Ryan Ashcraft
Helicopter Hog Hunts
View packages by the type of game animal you would like to hunt
Helicopter Hog Hunt for 2 people
1 hour

$2,750.00

0

2 hours

$5,500.00

0

3 hours

$8,250.00

0

4 hours

$11,000.00

0
Hunting Package Details
About the Hunt
Helicopter Hog Hunt by the hour for 2 people
Hunter Requirements
Unless otherwise arranged with the host, hunters are expected to provide the following:
Guides provide firearms and ammo at no additional charge. If you want to bring your own you can.
Please be prepared to tip a minimum of 10% to you guides based on the service you are provided.
Facilities & Amenities
Note: No lodging or meals provided.
Trip Details
$9,000
Est. Total
Sep 18 - 20
Frequently asked questions
01
Why should I book through BirdDog?
BirdDog exists to provide Hunters with exceptional hunting experiences. We give Hunters access to a broad range of hunts across many types of game, and we ease the marketing and administrative burden for Landowners. Above all, BirdDog strives to create memorable experiences for all hunting guests.
02
What if I have questions before booking?
We strive to provide complete and accurate information in the ranch profile. If you don't find what you need there, please contact your host by clicking on the link in the ranch listing. Or, for general questions please contact BirdDog directly at requests@huntbirddog.com.
03
When do I get details about my booked hunt?
You will receive an email with additional details about your hunt immediately after booking, and location details will be sent one week prior to your hunt. 
04
Do I need a license in order to hunt?
Most types of game listed on BirdDog require a license. When hunted on private property, those that do not require a license include: hogs, coyotes, bobcats, and other nuisance animals.
05
How do I pay for my hunt?
06
What should I pack for my hunt?
07
Do I need to bring my own firearm?
08
What if I don't know much about hunting?