Overview
Family-owned and run, Cuernos Grandes Ranch is the quintessential South Texas whitetail ranch, boasting over 700 high-fenced acres just outside of Cotulla in La Salle County. The South Texas red dirt landscape has thick mesquite and live oak which provides excellent cover for 200"+ deer. The property has 6 blinds and feeders connected by approximately 5 miles of jeep and ATV trails. Accommodations include a well-appointed lodge that sleeps 6 and a bunkhouse that sleeps up to 8.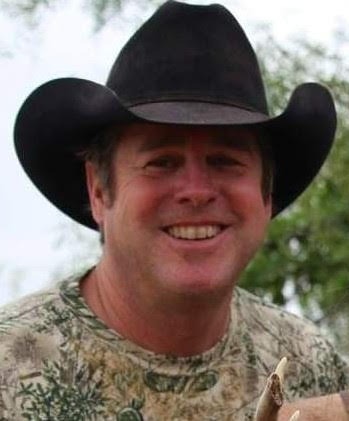 Hosted by Brandon Bridwell
Hunting Experiences
View packages by the type of game animal you would like to hunt
Whitetail Hunt Packages
Two-night South Texas Trophy Whitetail hunt

$5,000.00

0

Non-Hunting Guest

$500.00

0
Hunting Package Details
Package
Our Golden Triangle Trophy Whitetail package includes 3 days of hunting, lodging, meals, non-alcoholic drinks, guide service, photos, and care of game. This allows the harvesting of one trophy buck. Hunters are expected to tip a minimum of 10%. Game pricing is as follows:
140-149" deer at $5,000
150-159" deer at $6,000
160-169" deer at $7,000
170-179" deer at $8,500
180-189" deer at $10,500
For other available dates, please inquire at support@huntbirddog.com.
Details
Cuernos Grandes is a high-fenced property and is a part of the Texas MLDP program. As such, no active buck tags are required, but hunters will need a valid Texas hunting license. These can be purchased online or at most sporting goods stores. Hunters will hunt from tower blinds with a seasoned guide who will assist in spotting, aging, and sizing intended game.
Hunter Requirements
Unless otherwise arranged with the host, hunters are expected to provide the following:
Rifle.
Ammunition.
Hunting License.
Flashlight or Headlamp.
Snake Boots (optional).
Alcohol is not provided (BYOB).
Facilities & Amenities
The main hunting lodge has a deep wraparound porch perfect for watching a red South Texas sunset. It includes two bedrooms, one with a king sized bed and a second with queen and bunk. A large common room with fireplace comfortably fits the group, and in the adjacent dining area, a family style table seats 12 for excellent food and conversation. After dinner, the conversation is continued around a large firepit with ample seating.
Show All
Trip Details
$9,000
Est. Total
Sep 18 - 20
Frequently asked questions
01
Why should I book through BirdDog?
BirdDog exists to provide Hunters with exceptional hunting experiences. We give Hunters access to a broad range of hunts across many types of game, and we ease the marketing and administrative burden for Landowners. Above all, BirdDog strives to create memorable experiences for all hunting guests.
02
What if I have questions before booking?
We strive to provide complete and accurate information in the ranch profile. If you don't find what you need there, please contact your host by clicking on the link in the ranch listing. Or, for general questions please contact BirdDog directly at requests@huntbirddog.com.
03
When do I get details about my booked hunt?
You will receive an email with additional details about your hunt immediately after booking, and location details will be sent one week prior to your hunt. 
04
Do I need a license in order to hunt?
Most types of game listed on BirdDog require a license. When hunted on private property, those that do not require a license include: hogs, coyotes, bobcats, and other nuisance animals.
05
How do I pay for my hunt?
06
What should I pack for my hunt?
07
Do I need to bring my own firearm?
08
What if I don't know much about hunting?